Well Big Trev had his Big Birthday Bash on saturday 12th April, 2003 a great time had by all. I've added a few pictures taken at the party for all to enjoy. You might recognise a few heads from around the tracks. The property that Big Trev lives on staged the scene for a party to end all partys. Mobile homes and caravans lined the propertys back paddock.. cars everywhere and bodies everywhere in the house. The kids enjoyed the karoke machine while the adults tried to kick them off so they could have a sing or pick some music.. Overall, good music and good company was the order of the night. But I wont go on about the food as i think that there is still heaps leftover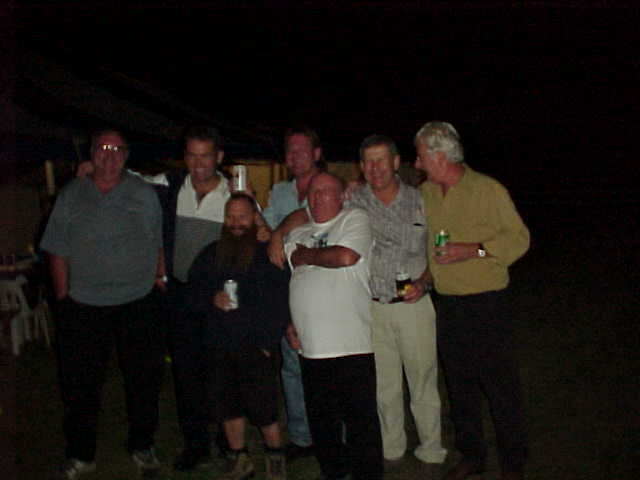 Back Row. Stan Seton, Steve Coulter,
Jeff Mackin, Col Passfield and John .
Front Row. Pete and Big Trev.